Our Team of skilled and seasoned advocates and handles a broad range of work related injury claims. We can stand up for justice on your behalf today.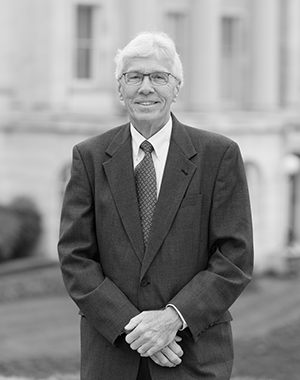 Andrew G. Bury, Jr.
President
Andrew G. Bury, Jr. ("Andy") is a Virginia real estate attorney with over 40 years of experience. He specializes in assisting clients with complex real estate transactions. He represents buyers and sellers, landlords and tenants, property owners' associations, and real estate developers, among others.
Andy received a B.A. in economics from the University of Notre Dame in 1976. In 1980, he graduated with a law degree from Notre Dame Law School. Prior to establishing his own law practice, Andy served as Counsel for the Foreign Affairs Committee, U.S. House of Representatives from 1980-84. He served as the Town Attorney for Urbanna, Virginia from 2007 until 2021.
Andy's Bar admissions include the Supreme Court of Virginia, 1980, the Supreme Court of Pennsylvania, 1980, the U.S. District Court, Eastern District of Virginia, 1980, U.S. Court of Appeals, 4th Circuit, 1980, U.S. Bankruptcy Court, Eastern District of Virginia, 1980, the Supreme Court of Maryland, 1991, and the District of Columbia, 1991.
Andy currently resides in Saluda, Virginia with his wife, Marla, who is the president of Title Associates, Inc. – a full-service title and settlement company serving Virginia, Maryland, D.C., West Virginia, and Delaware. In his free time, Andy enjoys watching Notre Dame football and spending time with his grandchildren.
David A. Bury is a second-generation Virginia real estate attorney. He focuses his practice primarily on civil litigation involving breach of real estate contracts, real estate agent and broker liability, easement disputes, riparian rights, partition suits, and landlord/tenant matters – although, he is known to practice transactional law as well. David's practice also includes civil appeals to the Supreme Court of Virginia and Court of Appeals of Virginia.
David graduated from the College of William and Mary in 2008 with a BA in economics. He attended Tulane Law School where he obtained his law degree, with honors, in 2017. At Tulane, David served as the Senior Articles Editor for the Tulane Maritime Law Journal. He published a case note and comment in the Tulane Maritime Law Journal in 2015 and 2016, respectively, and presented at the 2016 ALI-MLA Joint Conference in New Orleans, Louisiana.
David currently resides in the Oregon Hill neighborhood of Richmond, Virginia with his wife, Carlisle, daughter, Eleanor, and an Australian Shepherd named Loki. In his free time, David enjoys walks with his family in Hollywood Cemetery or down by the river.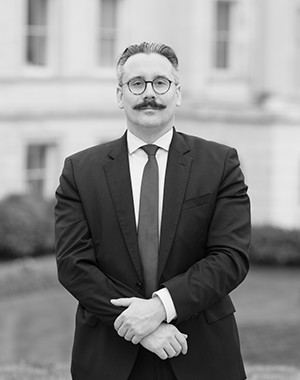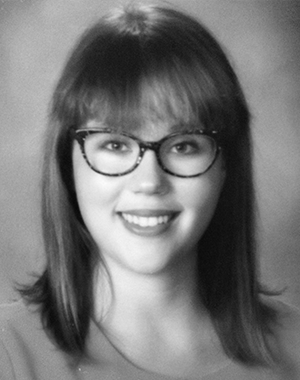 Alexandra J. Davis
Of Counsel